Sunday, September 30th, 2007
---
8:19 pm
- Is it supposed to hurt this bad?
Why do you say certain things and act in a way thats completely different then what was said? I just dont understand. You held my hand, you kissed me, you told me that i make you so happy when your around me, you say that i make you smile, and you held me. Was that all a lie? Or was it a way to toy with my emotions and hurt me because if thats the case, it worked....

I just didnt know that liking someone so much could hurt this badly.

current mood:
crushed
4:54 pm
- WTF is wrong with me?
Im at my breaking point right now. I dont know where the hell im headed with my life, and why im even trying when no matter what, I end up back where i was when i started.

Im just not happy at all! I hate this town, I hate school, I hate working at dead end jobs all the time, I hate how I dont know who I can trust anymore, I hate not having a boyfriend (because everyone knows how i hate to be alone), & I hate being bitched at 24/7 by the parents. I just feel like im going no where!

I think i just need to get out of this town, because all this town is going to do it remind me of all the shit ive gone through and just tear me down even more.

Im so lost right now, i dont know what to do anymore.



fuck....

current mood:
depressed
Sunday, August 12th, 2007
---
4:44 pm
- HALLOWEEN =D
current mood:
content
Wednesday, June 13th, 2007
---
5:49 pm
- MY FIRST TATTOOS lol =]]
So i got my first two tattoos last night,... i got a music note behind my right ear and a sailor jerry anchor and rose on my lower back,...





=]
<3's
D

current mood:
content
Wednesday, March 21st, 2007
---
6:05 pm
SO!! I have finally figured out where im headed with my life! Im so flippin happy right now! Im going to be getting a major in photography and going to Cosmotology school!! So instead of having to hire a make-up artist for the photoshoots i can do it myself how fucking smart am I? lol My parents are even happy with this plan and they usually hate all my ideas!! I met some amazing people from the cosmotology school Paul Mitchel also, they were so halarious and we all seemed to hit it off really well, they even did my hair today hehe,...

Other then that today has litterally been so chill and fun, my bestest came home today and she came to visit me at my lunch break which put the topping on the cake for today cuz it was a total suprise and i love suprises lol!!! & I met her hubby FINALLY, and i totally approve cuz hes so sweet and i can tellhe makes her happy . We are planning on doing something tonight, but im not quite sure yet, but she only has tonight to hang out cuz she leaves for Hawaii again tomorrow morning!!! I FUCKING LOVE HER!!!

Well im done talking now, ♥ you all!!!

Dee

current mood:
content
Thursday, March 1st, 2007
---
7:16 pm
- Tattoos?
Well ive been designing a couple tattoos that i really want to get. The first one is a bleeding heart on my left wrist, its simple but means a lot since im a hopeless romantic. The second one i want it on my right rib cage of a old school microphone and some sailor jerry roses, i thought it would look absoultely amazing but i dont want to get something that big quite yet,..

Then the third on i want on my lower back, but the problem is i dont want to be told that im copying anyone, because i wanted something about music on my lower back and everyone keeps telling me to get a music sign of some sort but My friend Mandi has a treble clef on hers and i dont want to do that,... so im still unsure about what i want on my lower back =(,... I was also thinking, maybe something a little rockabilly punk,... Im confused lol,...

But at this point i think im sticking to the wrist and lower back! =D If i can ever make up my mind on what i want for my lower back haha,...

If anyone has any ideas that would be much appreciated =D!!

<3's
D

current mood:
confused
Thursday, February 15th, 2007
---
9:00 pm
- ***Can someone please help me?!?!***
I was just woundering if someone could put these small phone pics together vertically like it would be if we had taken them in those little picture booths! It would be really nice if someone could do it for me, i just dont have the right program to do it myself =/,... You can mess around with the order, i dont care =),...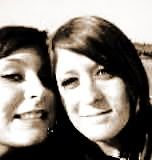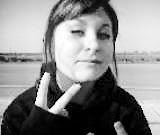 <3's
Danielle

current mood:
content
Sunday, February 11th, 2007
---
8:48 pm
[x] Mother
[x] Father
[x] Sister
[ ] Brother
[ ] Nephew
[ ] Niece
[x] Cell phone
[ ] Own bathroom
[x] Own room
[x] Swimming pool
[ ] Hot tub
[ ] Guest room
[x] Computer, Laptop or Desktop
[x] TV in your room
T0TAL: 8

[ ] More than 8 pairs of shoes
[x] Sunglasses
[ ] Watch
[x] MP3 Player/iPod
[x] PS2
[ ] PS3
[ ] Xbox360
[ ] Nintendo DS or PSP
[ ] Gameboy/ Advance
[ ] Gamecube
[ ] Nintendo Wii
[ ] Xbox
T0TAL: 3

[ ] Basketball hoop
[ ] Air hockey table
[ ] Pool table
[ ] Ping pong table
[ ] Fooseball table
[ ] Trampoline
T0TAL: 0

[x] Nightstand
[x] Stereo in bedroom
[x] DVD player in bedroom
[x] Have something from abercrombie and fitch or hollister
[ ] Ever Shopped at AE For the above mentioned boy child.
[ ] Owns a Gucci, Dooney & Burke, LV, OR Guess, coach, ect.
[ ] Wears Lacoste ...
[ ] Parents give you credit card
T0TAL: 4

[x] Job
[ ] Goes shopping at least once a week
[x] Expensive cologne/perfume
[x] AIM
[x] Own camera
T0TAL: 4

[x] Electric or gas scooter/motorcyle/car/ATV
[x] Guitar/Drums/Bass guitar/ukulele
[ ] Piano/Keyboard
[x] Any other instrument
[ ] Hammock
[ ] Been on a cruise
[ ] Traveled out of the state
[ ] Had a personal trainer
[x] Expensive jewelry
[x] Met a celebrity
T0TAL: 5

[x] Straightener/curling iron
[ ] Have been to a batting cage
[x] Have $100 on you right now
[x] Credit card or atm card,debit card
[ ] Been to Europe
[ ] Been to Hawaii
[ ] Been to NYC
[ ] Been to Florida
[ ] Been to Georgia
[ ] Been to the Bahamas
[ ] Been to South America
T0TAL: 3

[x] Parents have a car
[ ] Jetski/ Boat
[x] Camper/RV
[ ] Been to 5+states in the US or drove through them
[x] 200+ buddies on myspace (FUCK MYSPACE)I agree
[ ] More Than One House
T0TAL: 3


[x] Home cooked meal almost every day
[x] Been in a limo
[ ] Been on an airplane
[x] Own a camcorder
[x] Own a computer
T0TAL: 4


Now add it up!!
Then put your number and what you are in the subject field .

22 and below = Ghetto.
23-33 = Average.
34-42 = Spoiled.
43+ = Upperclass


33, hmmmm i guess im spoiled lol,...
8:32 pm
- Brandon Lee!! =)
"Because we dont know when we will die, we get to think of life as an in exhaustible well. Yet everything happens a certain number of times, and a very small number, really. How many more times will you remember a certain afternoon of your childhood, some afternoon thats so deeply a part of your being, that you cant even concieve of your life without it! Perhaps four or five times more. Perhaps not even that. How many more times will you watch the full moon rise! Perhaps twenty. And yet it all seems limitless." For Brandon Lee and Eliza Ever Joined in True Loves Beauty"



current mood:
content
Saturday, January 6th, 2007
---
1:57 pm
- This is so sad, im not sure if its true or not, lets hope no!!!
DITA DUMPS MESSED-UP MANSON
PrintEmailDigg ItStory Bottom

January 5, 2007 -- SHOCK-rocker Marilyn Manson is about to get one of the biggest shocks of his bizarre life - his stunning stripper-wife, Dita Von Teese, is dumping him after only a year of marriage.

Page Six has learned that the pasty-faced Manson, whose real name is Brian Warner, will be served with divorce papers today at a Los Angeles recording studio where he's working on his next album, with Von Teese citing "irreconcilable differences" in giving him the boot.

Sources say the raven-haired bombshell filed for the split right before Christmas, but Manson has been unaware of it because she couldn't get in touch with him.

"He's not been responsive," a friend said. "She loved him so much, but he has too many demons. He can't even communicate with her at this point. She tried to tell him she was divorcing him, but she can't even get him on the phone. She moved out of the house and he hasn't even noticed."

Friends say Manson had been boozing heavily last year, much to Von Teese's dismay, but she'd desperately tried to hold on. "She really tried to make this work," the friend said.

A rep for the Michigan-born beauty, who is the spokesmodel for MAC makeup's Viva Glam lipstick and lip gloss line, declined to comment. But John Demsey, group president of Estée Lauder, told us: "We're really sad to hear this. Dita has been the most extraordinary MAC spokeswoman. She's the ultimate professional - a glamour girl like there used to be in the '30s and '40s."

Von Teese's pals say they are squarely on her side. "Well, at least now she won't have to share her makeup," one quipped.

It's not known yet whether Von Teese plans to ask for custody of the couple's two cats, Lily and Aleister, and dachshunds, Greta and Eva.

Manson and Von Teese, an accomplished burlesque performer and Playboy model, tied the knot in December 2005 after a seven-year courtship. The goth-style ceremony was held in an ancient castle in Tipperary, Ireland, with cult film director Alejandro Jodorowsky officiating.

current mood:
blah
12:09 am
- For Kelby
I know how much you still care about me but honestly i think we are better off as just friends, im just going to be straight forward and blunt about it,... I was on a rollercoaster when i was with you, some days you would light up my world and then others you would tear me down so much that i didnt know if i could get up the next day. It was hard for me to trust you as well, because you would say one thing and act another way all the damn time. I think thats also another reason things didnt quite work out.

Plus the whole parent issue was a major battle constantly, they hated you and your mom loved me so much that she didnt want me to get hurt, and she knew eventually you would hurt me and she saw it coming, and what happened? I got hurt and your mom was right, and so were mine,...

I dont see it ever working out and im just happy being me and by myself for now,..Okay Kelby! Ive grown up! Im not the same innocent girl i used to be, ive changed a lot over the last few years along with all my likings... I know what i want in life and where im going and it would never fit into your life, im sorry,..I know how much youve helped me with a few major things that have happened in my life and i you, but everything happens for a reason, it was just a chapter of this book we call life and now that chapter has ended and we have to move on,...The flame died a while back and that included all of my feelings for you... Im sorry if that hurts you, because you know i love you to death but not in that way anymore, things change over the period of time and thats one thing that has,... please forgive me!


Yours Friend,

Danielle

current mood:
content
Tuesday, January 2nd, 2007
---
9:19 pm
- Vote for this band for Taste Of Chaos!! Or get cut!!!!
The boys of Vaudeville

Just go to the link below and vote away!!!

www.battleofthebands.com/vaudevilleonline



<3's
Danielle

current mood:
content
Sunday, December 17th, 2006
---
3:33 pm
On the twelfth day of Christmas,
bittersweet138
sent to me...
Twelve kisses drumming
Eleven corsets piping
Ten bands a-leaping
Nine penguins dancing
Eight zombies a-milking
Seven horrorpops a-snowboarding
Six piercings a-painting
Five dra-a-a-ag queens
Four top hats
Three lip piercings
Two serial killers
...and an art in a rockabilly.
current mood:
content
Thursday, November 23rd, 2006
---
12:35 pm
- R.I.P. DIRK DIRKSEN
DIRK DIRKSEN, SAN FRANCISCO'S 'POPE OF PUNK,' DIES

By Joel Selvin

c.2006 San Francisco Chronicle

San Francisco -- Dirk Dirksen, the godfather of San Francisco punk rock and the often abrasive ringmaster of the North Beach punk emporium Mabuhay Gardens, died unexpectedly in his sleep Monday night. He was 69.

Mr. Dirksen presented acts such as the Dead Kennedys, Devo, the Ramones, Flipper, the Mutants, the Nuns, Black Flag, the Go-Go's, and literally thousands more in the 10 years he operated the Broadway nightclub, fondly known as the Fab Mab.

Mr. Dirksen, who called himself ''the pope of punk,'' was known for peppering audiences and performers alike with abuse and insults.

''I'm sorry to see you're that easily pleased,'' he told the crowd at the end of one band's performance. ''You should try and show some intelligence and sophistication and not just accept any slop that's thrown in your trough.''

He turned to the musicians, who were trying to stalk off the stage, thinking he was not going to let the band have an encore.

''I'll give you one,'' he said, ''but only because the next group is an absolute pimple in the armpit of progress. Now everybody, please pay attention because it's time to play 'People Are Stupid.'''

''He was super obnoxious onstage,'' said Penelope Houston of the Avengers. ''He would stand there with that little dog under his arm, being a target for whatever they wanted to throw. At the same time, he loved all those people. In a way, they were his family.''

The dog's name was Dummy.

Mr. Dirksen once estimated his nose, squashed nearly flat against his face, had been broken seven times during his years as a nightclub impresario.

Among the highlights of the Mabuhay's annual calendar was always his birthday celebration, where each year he dreamed up a different mock torture for himself -- flogging, beheading, etc. One year he had himself burned at the stake.

Mr. Dirksen, who operated the Dirksen-Malloy Productions video firm since leaving the nightclub business in 1984, also worked with the children in the Mission Recreation Center, across the street from where he lived, teaching cooking and helping resolve disputes. He hosted the various Mabuhay reunion events, including a Fillmore Auditorium show last April with members of the Dead Kennedys, the Mutants and Flipper, or the Contractions' recent reunion at the Cafi du Nord. Only last weekend, he attended the show by the Mutants at Lennon Studios.

Born in Braunschweig, Germany, in 1937, he followed his father, a professor of aerodynamics, to this country in 1948. The family eventually settled in the Los Angeles suburb of Downey. He served in the Army as a public relations expert and made his show business debut in 1957, producing an all-night live television remote from a Wilshire Boulevard auto dealership featuring neophyte and amateur entertainers called ''Rocket to Stardom.'' An unknown Lenny Bruce once appeared on the 12-hour weekly broadcast.

He attended San Jose State University but dropped out to open a surfing business in Santa Cruz, Calif. He worked as a producer on an ABC-TV series about surfing and served as tour manager with acts such as Ray Charles, the Supremes, Iron Butterfly and the Doors. He also managed the 1968 presidential campaign of comedian Pat Paulsen.

He moved to San Francisco in 1974 and, two nights later, stumbled into the Mabuhay Gardens. He started presenting late-night events at the club featuring Les Nickelettes, an all-female guerrilla comedy troupe. Whoopi Goldberg made an early appearance at the club.

When punk rock emerged on the scene, Mr. Dirksen immediately began to book the unruly bands. He presided over his impolite empire with an enduring patience and a sly smile. Robin Williams once described comedy hell as ''opening for the Ramones at the Mabuhay Gardens.''

''He was a father figure to me and a lot of other punks,'' said Kathy Peck of the Contractions. ''Louie of the Vktms said we thought he hated us, but he loved us.''

Mr. Dirksen produced the recent video documentary on the Mutants and had been involved in video production since leaving the Mab, including a long-running, late-night San Francisco cable access show called ''Cosmos S.F.''

He underwent heart surgery in 1990.

He is survived by his longtime partner, Damon Malloy, and two sisters, Molly Dirksen of Bethesda, Md., and Theodore Ernst-Dirksen of Los Angeles.

Memorial plans are pending.

current mood:
calm
Thursday, October 5th, 2006
---
8:27 pm
- Car Accident =(!!!!
So i got in a car accident yesterday and i havent been feeling well,... my ribs on my right are all brused so it hurts to move and my left hip is black =(, plus my back is even more messed up now!!! My friend completely totalled her car,..

Im okay though, the only thing that matters is that everyone involved is doing okay, no one was seriously hurt,...
<3 you all!!!

xoxo
Danielle Lee *Bunnie*


P.S. If anyone is in the Sanger area in California come by Hobbs Grove for a nice scare =D. It opens on Oct.6th & we've put a lot into it this year so its going to be bad ass,... <3's

current mood:
sore
Tuesday, March 28th, 2006
---
7:20 pm
- FRIENDS ONLY
comment to be added!!!
If your going to add me i expect that we would have something in common, dont just add me because you like how i look or want to date me because guess what, its not going to happen, & dont add me if you arent willing to talk to me, because ill just wind up deleteing you if you dont!!!